Treasures at Treasure Island Flea Market
It's Hump Day and almost May. I can't believe how quickly this year is going by.
At the end of each month there is a flea market on Treasure Island. I used to work it a lot when I was at Bacon Bacon, but I've only been without working a few times.
We found a lot of cool stuff, mostly food. Because, I wanted to do tastings of different foods! Well, I mean, I did get a few new props… but that's to make my photographs beautiful!
I met Chloe downstairs, Braedon in tow, sunscreen and hats ready and put on. We were ready to go out for the day!
When we got there, we paid our $3 to get into the gates of the flea market. We stayed beside the entrance for a couple of minutes, waiting for Becca and Sam. And also looking at the sheer volume of booths that were laid out in front of us. I realized at this time, I forgot my memory card to my camera. So I would have to take the good pictures at home, but the iphone takes okay pics too! :P
We got started, pushing our strollers through the floods of people already there at 11.
Our first stop was a jewelry place where Chloe got this amazing leaf necklace, I completely forgot what it was called.
While she was doing that, I spotted a mini-cupcake stand, not only that, but I spotted a Lucky Charm cupcake. I looked at Chloe and we decided it was a must. I also got a s'more red velvet cupcake to try from them.
I found spices and teas. Two of my favorite things. Chloe said that they were our downfall. We smelled all the spices and teas and I come home with a Blood Orange tea, exotic peppercorns, and 6 peppercorn. I am addicted to the tea over ice. I used both of the peppercorns in two dishes tonight and they were fantastic. I especially loved how the exotic peppercorns tasted with pork.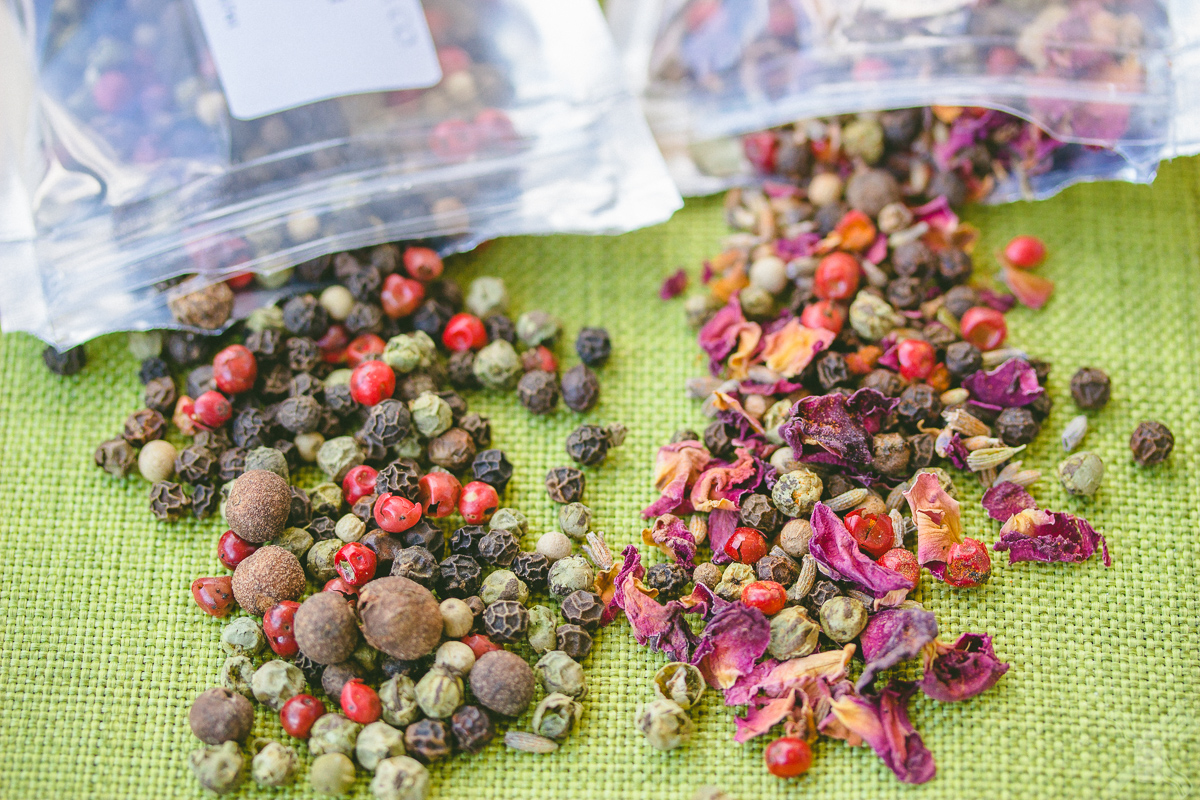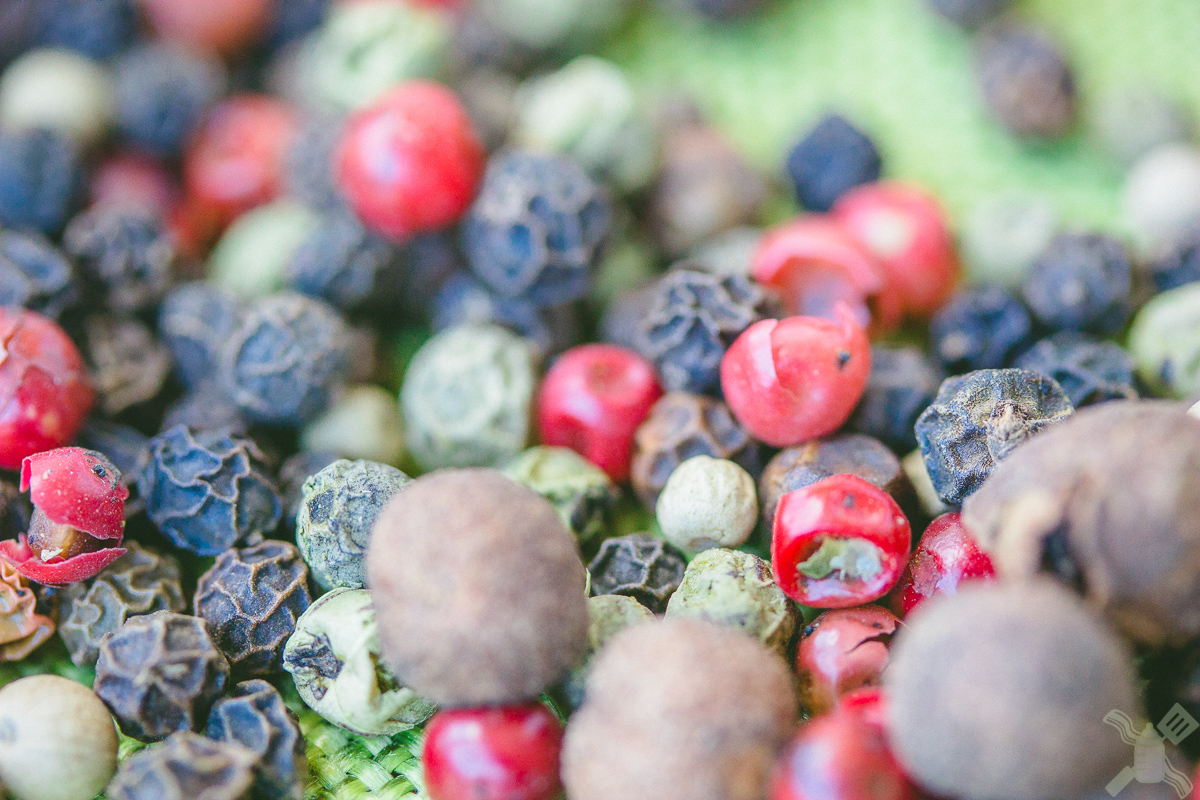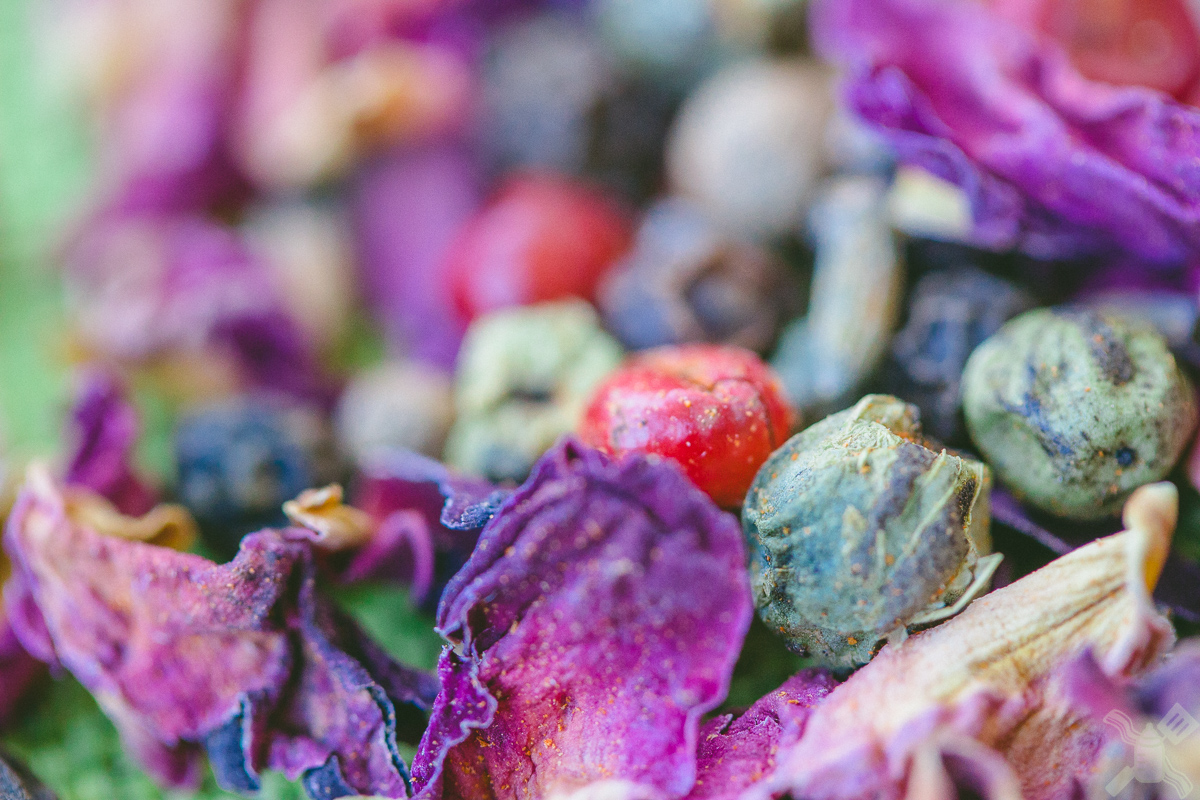 We continued down the line, looking at the vintage, the jewelry, and then I saw it; flatware. Chloe watched Braedon while I started to go through all of the different pieces. I came home with a few forks, knives, spoons, and a gorgeous serving spoon. I need to clean them and polish them, but they were so great!
Chloe spotted a mini-macaron necklace and we went straight to that booth, by this time Becca was in the market and heading our way. Chloe's baby was asleep and Braedon was headed that way.
Becca and Sam got to us and we started walking again. Sam got hot sauce, Becca looked at rings, I found more food.
We started getting hungry, like more than just snacks hungry.
Little Red Riding Truck was there, alone with about 19 other trucks. I used to work for Little Red and they haven't seen me since Braedon was born. So I was so excited to see them and eat some currywurst! They were surprised that Braedon was so big and was eating solids. If you have never eaten currywurst, go and get one now. It's a bratwurst cut up and topped with a spicy curry sauce and curry powder. It is so good.
Chloe went to Kokio and got fried chicken- they gave her gloves with her order! I loved it, at least she didn't get messy.
Becca and Sam went to Bacon Bacon, my other home away from home, and got porky fries (which Braedon went after) and a chicken sandwich. I loved how the sandwich looked, it was the perfect color, which I know is hard to master. I wish the porky fries had a little more umph to them. They were a little dry.
Sam went to Sam's Chowder Mobile and got the biggest lobster roll that I have ever seen in my life. The lobster was succulent and just amazing. It was definitely what I think of when I want a lobster roll.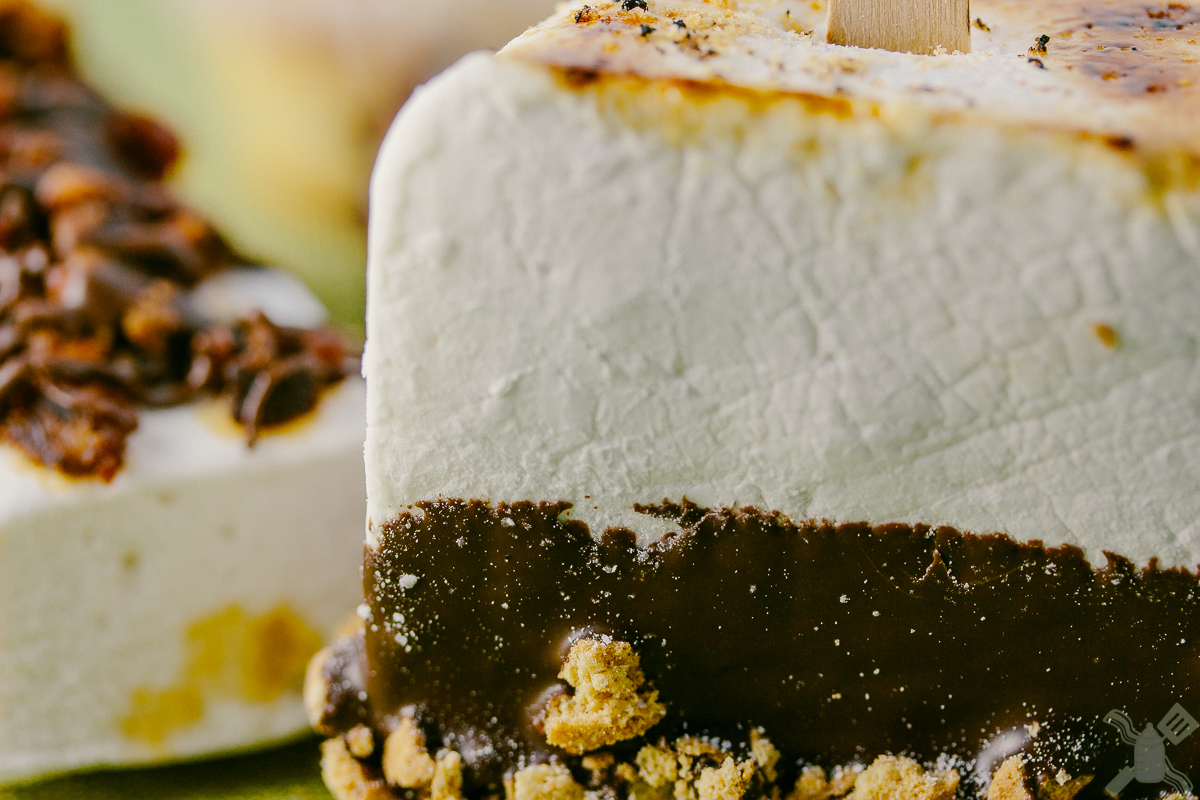 By this time the wind had picked up and we were all ready to go. I was sunburnt.
So we loaded up in the Lyft, and headed home.
If you're in San Francisco the last weekend of the month, you must go to the Treasure Island Flea Market, it is so much fun, and you can find all kinds of cool little things.
Look forward to Sunday for an easy version of Coq Au Vin, made MomNoms Style.
Also, Gareth suggested I do a blog once a week that is "MomNoms After Dark" where I do cocktails and what happens when we put the little man to bed. What do you think? Answer in the comments below!
Subscribe and share this to all of your friends!
Follow me on Instagram and Twitter and check out these awesome shops that I reviewed!

#MomNoms