Meeting another blogger...
So, today i went out of my comfort zone. I met another food blogger. She is Miss Cheese Monger and if you click on the name, you can get to her blog!
She was super nice and surprisingly we didn't go out to eat. But we did figure out that our partner's worked together for a while and she knows one of my best friends. It is such a small world. Or, you know San Francisco is a small town.
We spoke a lot about SEO and following other blogs, how we write, and of course food photography. It made me happy to speak to someone who has been in the trenches of the first few months/years of having a blog. Basically she told me to watch youtube. Which is what I plan on doing tonight.
I also met up with one of my fellow mom friend's yesterday about doing photographs for her cookbook. I think that is going to be a super fun shoot. She's doing it on gluten free breakfasts. I love that she's doing this and her kid is 2 weeks older than my son. It gives me the motivation to keep going with both photography and this blog.
So it's Wednesday and I still haven't picked a theme yet. So, I think I'm just going to leave you with a few pictures from this week. I made pulled pork tacos last night and did this photoshoot with them, that was amazingly fun and to die for.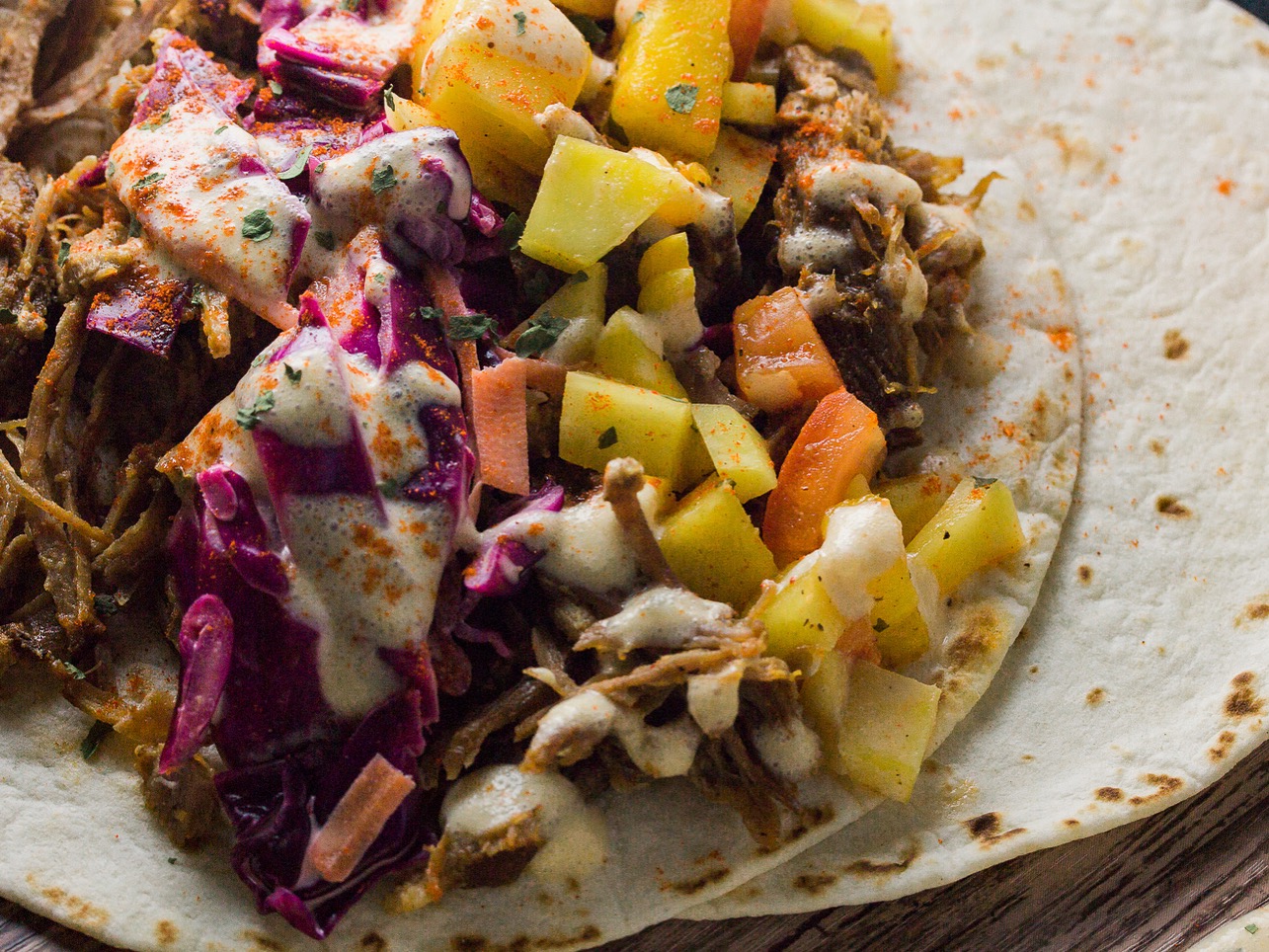 Over the next few weeks, I really want to start branding myself. So I am going to change a few things on the website, hopefully it means that I can get more people to come say hello to me! I'm also going to go out of my comfort zone and email a few more San Francisco food bloggers. Let's see if I can join in on this little community.
Oh, I know what I can talk about for this Wednesday. How to cook when you have a screaming, moving, 7 month old in your house! It's not easy, at all.
Most of the time I wear him on my back. He loves being in the kitchen and seeing what is going on.
If he doesn't want to be worn, I bring his high chair into the kitchen and let him join in on the fun. It's been a lot easier since he started eating solids because I can cut up some fruit or veggies for him to snack on while I get going.
When he starts holding himself up and standing more, I want to get him this toddler kitchen stand and give him little jobs to do. Trying to teach him to love food as much as I do is hard work, but I am so up for the challenge.
Vero asked me today when I have time to blog and do the photos and everything. To which I replied, I do it all at night. I'm kind of a night owl, Braedon goes to sleep at 9 and then I get started with my day, kind of. I do a few hours of work, go to sleep and then wake up at 6:30-7 and do it all over again. Being a parent is tiring!
Come back on Sunday for a great recipe! I'm going to write about my creamy tomato basil soup! So good, really easy to make, and even easier to eat!